Excursions

Taxi tour Athens

Taxi tour Sounio

Tour Ancient Corinthos

Taxi tour Argolida

Taxi tour Delfi

Taxi tour Ancient Olympia

Taxi tour Meteora

Taxi tour Delfi - Meteora

Taxi tour Peloponnesse

Going to... Thessaloniki?

Αθηνα

athens
Taxi Transfer Services
Online Payments
Please use the following form in order to pay a deposit or full payment via PayPal for any of our services.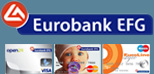 Guestbook
Share your personnal experience of an Exclusive Taxi service with other users.

Write to guestbook

Read the guestbook
Newsletter
Wellcome to Greece...
Transfer with taxi in Athens, Greece, Eleftherios Venizelos .

We have a very good experience for all transfers and Athens or Greece transportations .
We can speak English of course Greek, and we are able to translate directions or any other kind of information for our customers.
We offer you help in transfers from the airport to hotels, to cruise ships, to ferry boats and anything it is necessary to make you trip in Greece easier.
Excursions and transportation in Athens , City guide services .
We take people on excursions around Athens and we offer city guide services.
With us you can see the Parthenon, the museums, Sounion , Acropolis and various beautiful places. Places where you can enjoy one of the most beautiful sunsets in a dramatic setting.
"This is
a
wonderful
opportunity
to
experience
the
culture
and
tour
Greecian
a wide
variety
of
places from
the
comfort
of
luxury vehicles
. Greece
also
has
many
other
attractions
,
great
restaurants
,
bars
and clubs
.
"
Additionally we offer you business executive and shopping trips.
We consider ourselves the best drivers in what concerns sightseeing all around Athens, in private tours.
Excursions and transportation all around Greece .

Also we transfer people to other places of Greece , like Delphi with its famous Oracle, Meteora and their monasteries that are placed on the top of these to impressively big rocks, Ancient Corinthos , Ancient Olympia ,Nafplion the first capital of Greece, Mycenae and many other interesting places. On all the excursions we stop at beaches, remote churches, monasteries, and places for food or other captures of your interest.
We consider ourselves the best drivers in what concerns sightseeing all around Greece .